Thursday Kellers school was out so I took off. It just happened that our friends Dee and Weston were going to the pumpkin patch that day. We met up at Chick-fil-a for some lunch then headed to the patch. We were able to see pig races. Weston enjoyed them and I bet Keller will too, next year.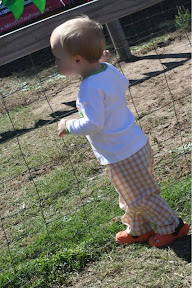 We went on a hayride. Keller stayed in his carrier for most of our time there. See the little ears of his owl hat poking out?
We saw some farm animals.
And finally we got to pick our pumpkin.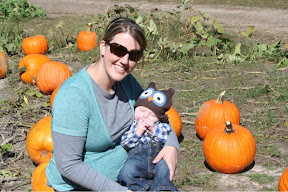 It was a great day. Keller took a good nap when we got home. Cant wait for next year!