I have this color on my toes right now. (sorry for horrid pic). Its a little bold for me but I like it. Think it would be better during early spring. It's Nichole by OPI from Target, Make Mine Lime.
I really love this. Found it on pinterest. Great fall color and did you know OPI makes a matte finish? Great way to double your polish collection. Found it at Sephora, which is another thing I'm currently loving. Especially their iPad app.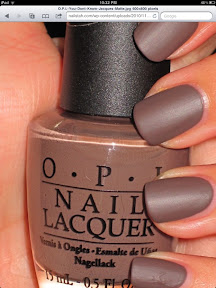 As for my hair, Kodi at
Bevelle Boulevard
did a tutorial on no heat curls. I tried it and IT WORKED! I have tried tons of ways to get my hair to curl and this is by far the easiest, quickest, and most successful.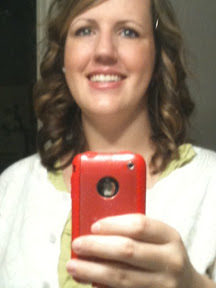 I am also loving the Goody Spin Pin. It's a quick, easy way to pull my hair back without using a ponytail holder. Make a cute messy bun.
Lastly, and most importantly, I found these...
If you like coconut stop reading and go to the grocery store NOW! So yummy and only 130 calories per bar. Creamy enough for an ice cream craving but much better for you!!